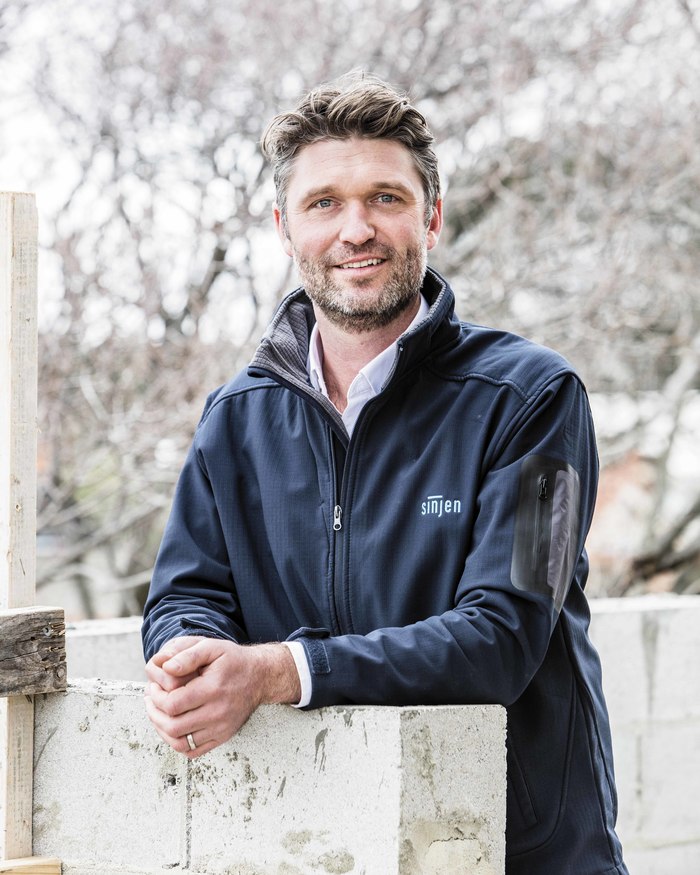 Alistair Holmes, Director
Driven, tenacious and passionate about construction, Alistair studied Construction Management at RMIT and worked as a qualified carpenter before graduating to roles as project manager and contracts administrator for some of Victoria's premier tier-two builders.
Since founding Sinjen with business partner Tim in 2011 Alistair has continued to confirm his reputation for being a skilled and knowledgeable builder and project manager, as well as establishing a brand that is now well recognised within the industry for being synonymous with quality and integrity.
While he is passionate about his work, Alistair's most rewarding project is his family - wife Heidi and their two children. In his down time he enjoys yachting and is never more at home than when he's drenching sheep and raking hay at his family farm in North East Victoria.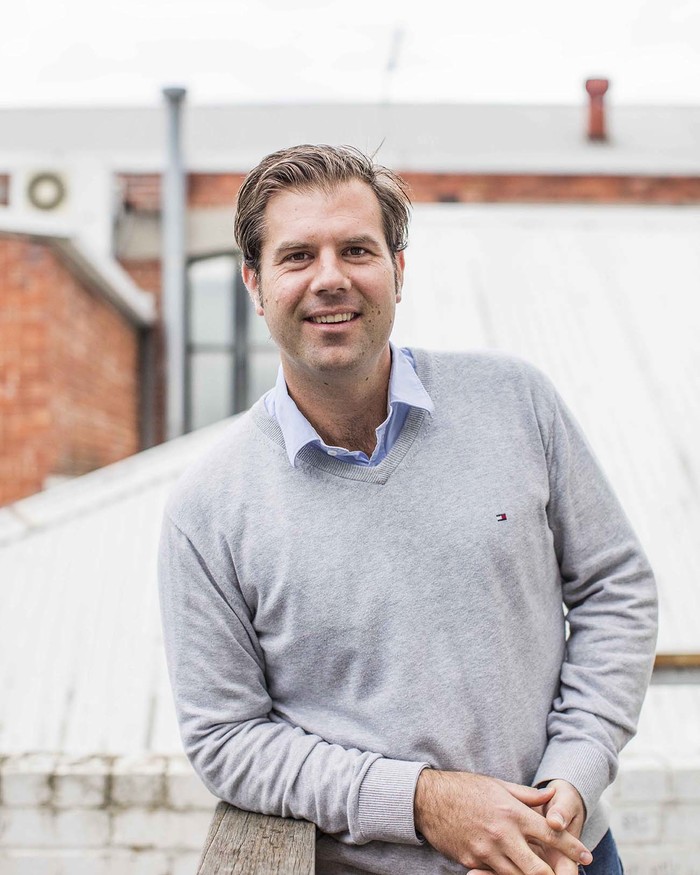 Tim Nathan, Director
Beginning his construction career in 2003 as a builder's labourer, Tim completed a carpentry apprenticeship in 2008 before working as a sub-contractor to a number of registered builders across Melbourne. Keen to put his extensive management and trade skills to work, Tim established Sinjen with Alistair in 2011. Since then he has overseen the successful delivery of more than 70 residential, multi-residential and commercial projects.
With an encyclopaedic knowledge of building codes, strong communication skills and a keen eye for design, Tim's 14 years of construction experience is complemented by a Bachelor of Graphic Design from RMIT.
When he's not hard at work Tim loves to travel with his wife Ida and their two children, Amalia and Larry.
Jason Aliotta, Chief Financial Officer
Sherry Woo, Estimator
With a degree in Quantity Surveying, Sherry has more than five years of experience working with builders and consultancy on a range of different projects. She is excited to now be segueing from a high-volume and mass building environment to Sinjen's premium architectural projects.
Meticulous and detail-oriented, Sherry brings her logical and analytical mind, exemplary communication skills and abiding love for numbers to her role as Estimator.
Relentlessly on-task through the working week, in her downtime Sherry likes to unwind and escape into her own world. Unimpressed by flowers or diamonds and with a strong aversion to the colour pink, we're yet to uncover what guilty pleasures hold the key to Sherry's heart.
Taylor Hine, Estimator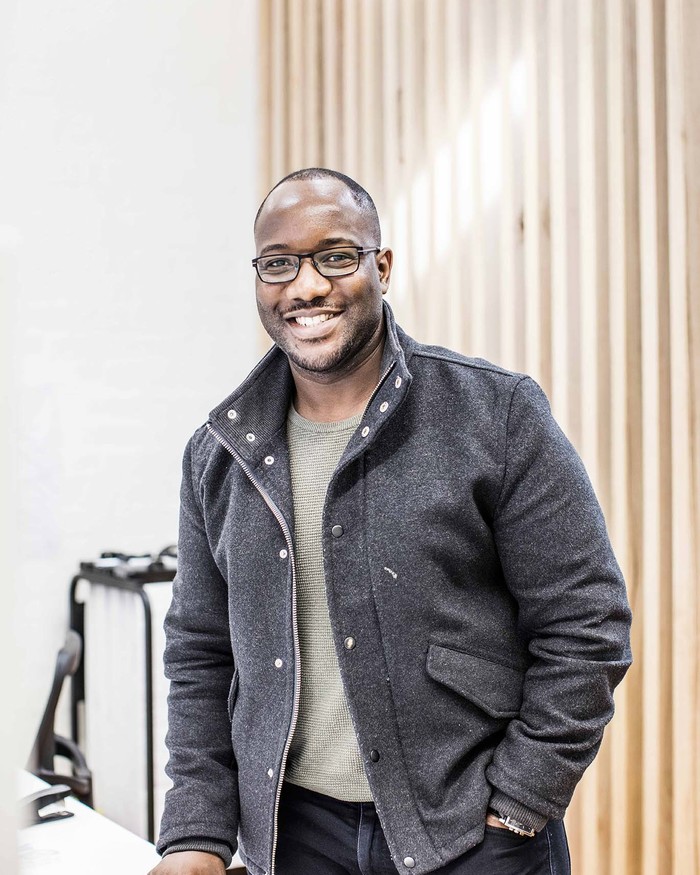 Tendai Zhanda, Project Manager
Tendai has an extensive portfolio of project management and contract administration work in a diverse range of companies, including May Constructions, Constructive Group, United Petroleum and Liquid Lines. Backed by a Deakin University Bachelor of Construction Management, he brings an inherent talent for planning and time management to his role as Project Manager with Sinjen.
Tendai has managed a range of projects from fitouts to complete builds and has relished working on some of Melbourne's most celebrated eateries -Vue de Monde, Fifteen and Top Paddock to name a few.
Tendai manages a successful work/life balance by playing a mean game of tennis, relaxing in front of the rugby or AFL and - with a talent for creating cocktails - moonlighting as a mixologist from his home bar.
Nadia Pope, Project Manager
Nadia is a highly qualified and experienced professional with both a Bachelor of Planning and Design and a Bachelor of Property and Construction from The University of Melbourne and more than 15 years experience as a Quantity Surveyor. She is a Member of the Royal Institution of Chartered Surveyors (MRICS) and an Associate of the Australian Institute of Quantity Surveyors (AAIQS).
Nadia's career has seen her working on a diverse range of noteworthy projects both here in Australia and overseas, including the US$1.2b refurbishment of the United Nations conference rooms, £49M refurbishment of the Royal Mail Delivery Office and the world's most expensive residential block, London's 'One Hyde Park'.
Back home, Nadia brings a cool head, analytical mind and helpful attitude to her role as Contract Administrator for Sinjen, where she's looking forward to getting more involved in the 'dirty work' of construction.
When she's not juggling the demands of Project Management, Nadia likes to unwind with a cheeky wine tasting – we'll drink to that!
Peter Cornelisz, Contract Administrator
An accomplished operator who has inhabited various industry roles including, Electrician for Warranknox Electrical, and Site Foreman with Arch Electrical Group, Peter holds a Certificate III in Electrotechnology and is currently completing a Bachelor of Applied Science in Construction Management at Curtin University.
Keen to further refine and develop his wide-ranging skillset, Peter brings passion, optimism and a considered approach to his role as Contract Administrator.
Blowing off steam at an AFL match, this footy fan is also a fishing enthusiast, has more than a passing interest in property and cooks a killer steak - medium rare, of course.
Dean Vujmilovic, Contract Administrator
Armed with an Honours degree in Construction Management and a Diploma of Building and Construction from RMIT, Dean began his career as an Assistant Project Coordinator for a premium Melbourne builder/developer, where he was integral to the success of a luxury multi-residential developer.
Dean now brings confidence and decisiveness, the ability to work to an exacting schedule and strong interpersonal skills to his role at Sinjen.
Along with being a Grade 6 level guitar player (and self-confessed Collingwood supporter), Dean clears his head on the basketball court, where, having travelled the world playing a little, he's definitely no slouch!
Chris Wood, Standstruct General Manager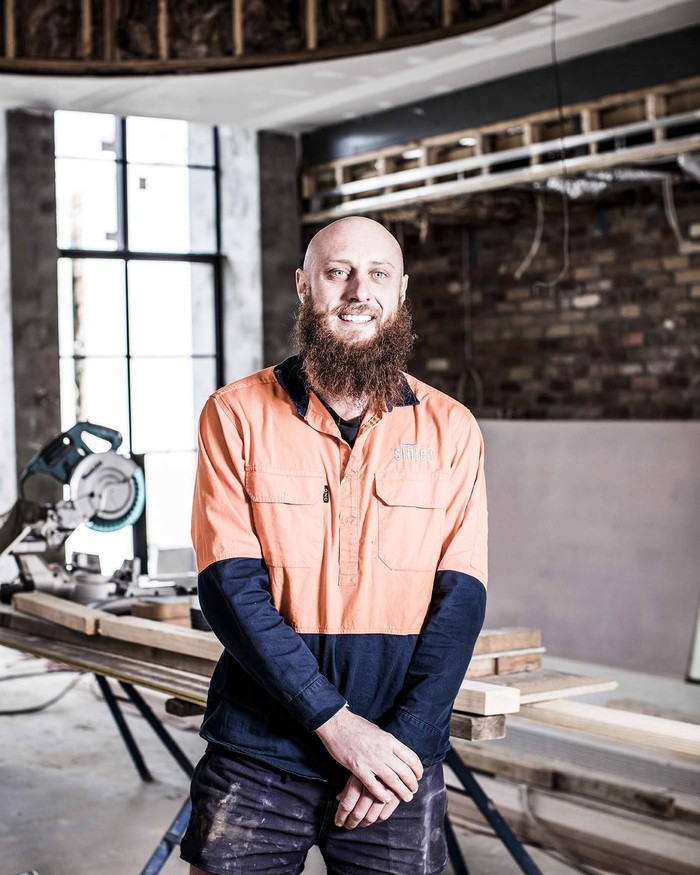 Brenden Honey, Site Manager
Cameron Dabb, Post Construction Manager
Mark Ueckert, Site Manager
Darrin Calvi, Site Manager
Lincoln Popov, Site Manager
Frazer Peden, Site Manager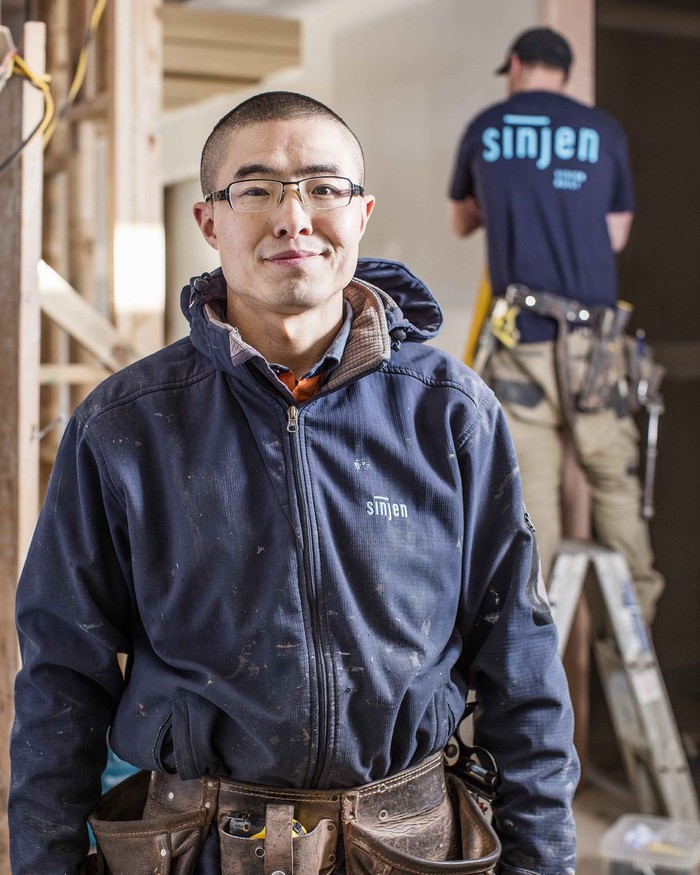 Jackie Liao, Apprentice Carpenter
Hamish Costley, Labourer
Sophie Joubert, LBC Coordinator
Patrick Stockes, Apprentice Carpenter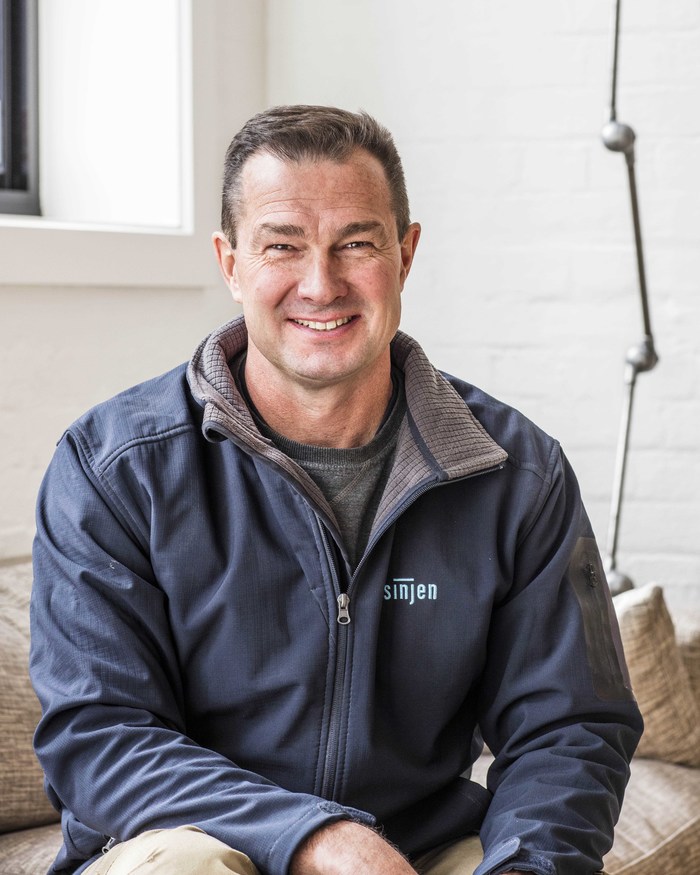 Ramsay Gordon, Carpenter
Chris Nash, Contract Administrator
Helen Salerno, Contract Administrator
Steve Bilotta, Contract Administrator
Luke Hollice, Contract Administrator
Frank Fedele, Labourer
Marc Barron, Project Manager